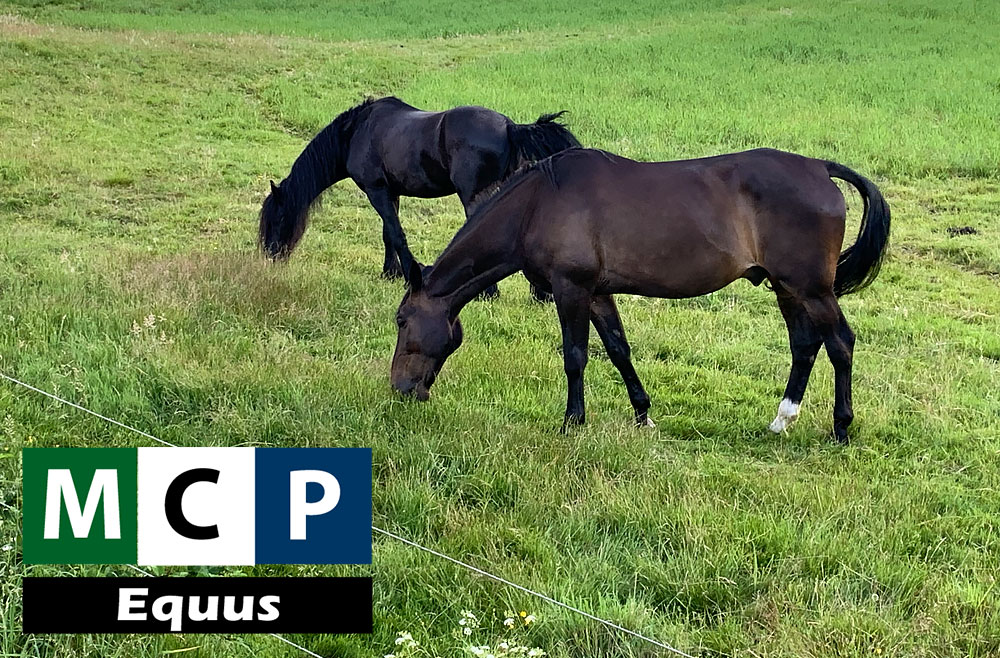 is a new product to supplement the horse's feed
A natural product consisting of the zeolite which stabilizes good magbakterier, counteract diarrhea and increases uptake of proteins.
MCP Equus ™ acts as a detoxification, 100 % natural cleansing of the horse's digestive system simultaneously captured the maximum amount of nutrients available in the horse's feed.
The product is strong ion binding, acts as a magnet against toxins and absorb nitrogen / ammonia.
MCP Equus ™ contains more than 60% kisel. Silicon is an essential trace element that is important in the formation of cartilage and connective tissue.
Silicon is an integral part of glycosaminoglycans, such as chondroitin sulfate and hyaluronic acid, and is an important factor for proper bone formation and calcification.
The benefits of MCP Equus™:
A natural detox for better wellbeing
Increases the absorption of nutrients from feed
Improves the conversion of feed and supplements
Helps difficult births horses to get in better body condition
Improves coat and hovkvalité
Promotes skeleton, cartilage and connective tissue
Binder nitrogen / ammonia in the intestines and manure
Improved stable environment, at 1 % feed the involvement of MCP Equus ™ takes a sharp reduction in odor / ammonia in stables
Binds toxins in the litter or feed
MCP Equus™ –
Is now available for your horse in powder form.
Give 1 dL / day / horse to take advantage of the unique benefits.
MCP Equus™ –
is unique and works positively for the horse's digestion, vitality and wellbeing.
Download sheets: MCP Equus 6s
Help your horse and feel good at the upset stomach. Use also as prevention when you know that the horse can get a little stressed stomach and as a toxin protection (moldy feed) in the feed ration.