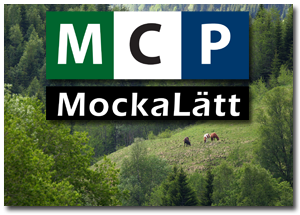 - MCP is a natural product with unique properties
Provides better health
The ammonia from the urine of the horse tied up in MCP Mocha Light and the sharp odor reduction. Minimizes the risk of viral and bacterial attacks, both horses and humans. MCP also binds moisture and you get a drier stall.
Easier to suede
MCP Mocha Light ™ absorbs the horses' urine and makes it easier to suede. It saves a lot of work.
Good for hooves
MCP Mocha Light ™ provides the best conditions for the hooves to feel good.
Good for nature
Nitrogen leaching is a significant problem in the wild. MCP Mocha Light bind nitrogen and reduces leakage from manure pile.
En ren naturprodukt
MCP Mocha Light ™ is a natural product without chemicals. Contains no toxic substances or perfume. MCP Mocha Light is completely safe for your horse.
for shavings, peat and paper fiber
You can use the MCP Mocha Easy to supplement your current stall bedding. With MCP zeolite improved properties and you get a green dunghill.
Mocha Light is available in bags of 25 kg.
Download the product sheet:
It is possible to get Mocha Light ready-mixed in the ball of 300 l.
Ring 042 – 22 80 08 or
e-mail: info@raatec.com for more information
Breeder Wallflower with high demands on us as a supplier!

The requirement was odorless, dust-free and easy to handle + a good environmental alternative. All this, we meet today with a good margin.

We deliver today Wallflower pelleted treated MCP canola straw, clean MCP to sprinkle the bed of straw and 100% certified block peat.

All our products go to return to the farmland immediately if desired. Contact us on how to make it smell and dust-free. We have the solution for all bridge types.