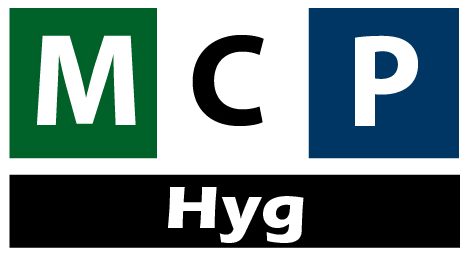 MCP Hyg
Packaging:
4115 Sack 25 kg
4110 Helpall 40 säckar à 25 kg (1000kg)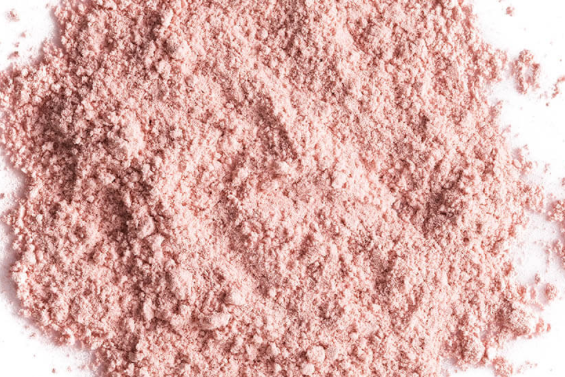 MCP Hyg Triple Novelty!
Packaging:
4100 Sack 15 kg
4101 Helpall 66 säckar à 15 kg (990kg)
4108 Half pallet 36 säckar à 15 kg (540kg)
---
MCP HYG Triple NOVELTY!
A nature-based dry hygiene product from carefully selected raw materials, which combines the unique properties of MCP and AJ-Rapshalm. provides effective good hygiene and a dry stable environment for all animal species. Lump- and dust-free.
MCP HYG Triple gives triple effect in the stable:
Chemical – Binds and naturalizes ammonia
MCP Zeolite is a strong natural ion binder. Ammonia is bound by the ionic bonding effect of MCP.
Physically – High absorbency provides a dry stable environment
MCP Zeolite and AJ-Rapeseed Straw have a great ability to naturally bind liquid in their pores and fibers. Provides cleaner and healthier animals. Reduces nutrient leakage from manure.
Biologically – Reduces bacteria and prevents growth
Increases the natural biological binding and degradation of ammonia in the manure and minimizes flies.
Instructions for use / dosage:
Distribute 50-100 g/m2, 2-3 times / week or if necessary. Used together with existing bedding. In humid environments, increase the dosage to maintain good hygiene and a dry stable environment.
Storage:
Store dry in closed original packaging.
Content:
Moisture absorbers, MCP Zeolite, AJ-Rapshalm.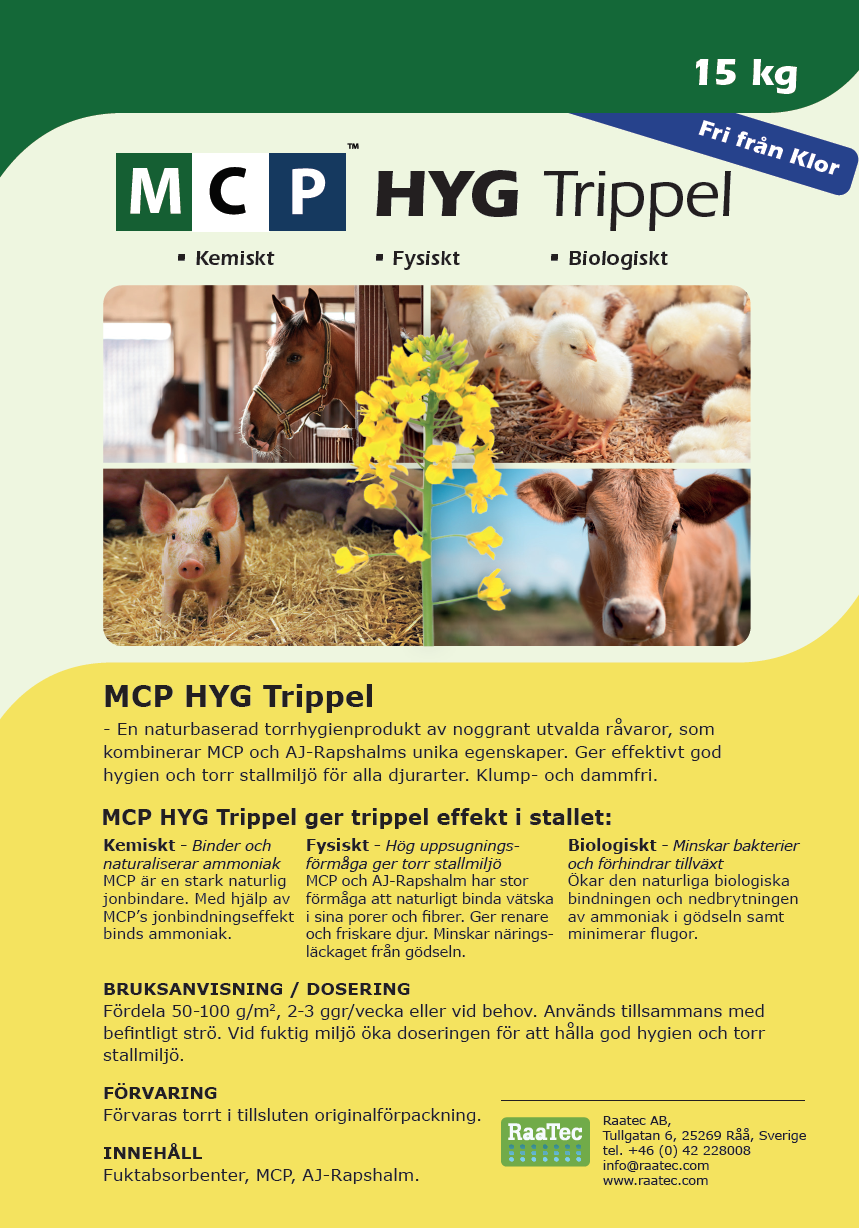 ---