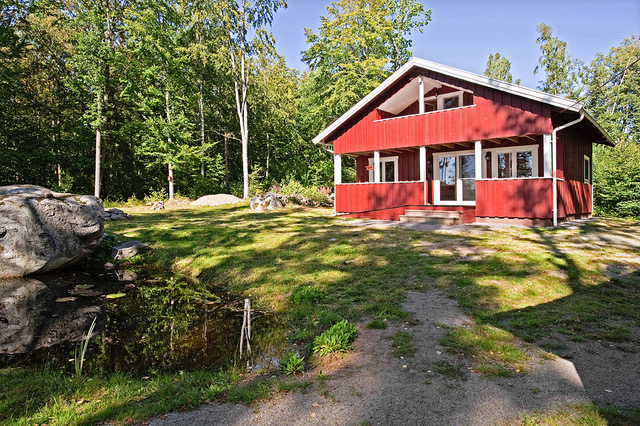 Overlooking Lake Åsnen and only 25 m to the lake is now our great cottage for sale.
property: Vaxjo Kläcklinge 1:46
Adress: Kläcklinge 12, 355 96 Kalvsvik. Växjö, Kalvsvik congregation.
Size: 77 sq according assessment information. 4 rum, 1,5 plan.
Tom: Lot Size 3441 sq (redeemed)
Year built: 2008
Building Set: reason: crawling space. Fasad: Wood. ceiling coverings: Betongpannor. Individual water and sanitation.
Heating: heat pump, direct electricity, fireplace.
The plot is also a small cottage where one part has bunk beds and the other part is a storage. We want to sell the fully equipped and furnished. Includes an aluminum Linder, 1 canoe and 1 kayak, and 3 cycles.
I have also done a film when we rented out.
Can call me, Ingela, 0768 – 53 56 57 or my one Thomas 0709 – 29 90 99.