Lining Peat with zeolites and iron supplements can solve the problems of both ammonia emissions and weaning diarrhea in piglets. There may be significant for growth in both the company and the animals who will pay the rent.
So begins the article Lennart Wikström written in Farm shops nr8 2016.
It concludes with a quote by Cecilia Johansson, Foreman Cool Pig on Badene outside Kvänum in Singapore with responsibility for the farm 120 sows.
"Diarrhea have been reduced and we can handle weaning without using antibiotics. Peat stabilizes stomach and we get healthier animals. The most obvious impact we have seen so far is just that we use less antibiotics, something that I think everyone wants us to strive ", says Cecilia.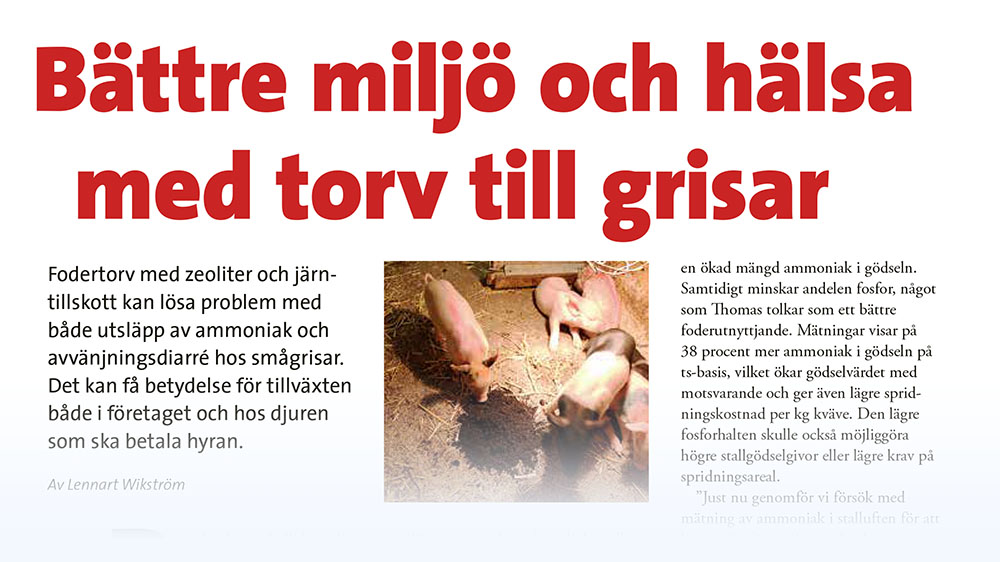 Read more here: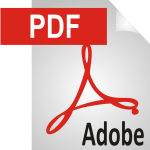 la1608_battretorv.pdf