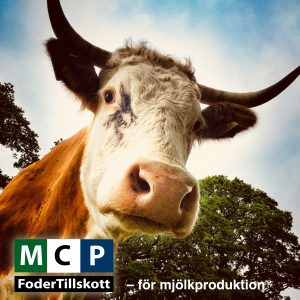 MCP is 100% natural feed additive for animal production. Ensuring efficiency in animal feed by binding toxins and reduces ammonia concentration in the animal's digestive systems.
MCP comes from selected production sites that meet the stringent requirements for quality and traceability.
MCP consists of clinoptiolite options mordonite depending on application.
Fördelar i mjölkproduktionen

Förbättrar foderutbytet

Minskar risken för acidos

Minskar ammonium i våmmen höjer pH

Toxinbindare

Minskar celltalen

Förbättrar hälsotillståndet på nyfödda kalvar

Minskar diarré

Ökar mjölkproduktionen upp till

10%

Fördelar i tillämpningen

Minskar utsläpp av ammonium till miljön

Anti-caking effekt fritt flöde av foder utan klumpbildning

Motverkar foderoxidation

Kemiskt stabilt inert mot alla viktiga foderämnen

Bättre gödselkvaliet förbättrad balans mellan N

&

P

Binder NH3 i gödseln

, 2/3

mindre kväveläckage

MCPzeolit används flitigt sedan 80-talet i hela världen

Övriga fördelar

MCP har genom sin jonbytesaktivitet en buffrande effekt i buken/matsmältningsorganets pH-stabilitet, eliminerar uppkomst av acidos.

MCP absorberar föreliggande ammoniak från mag-tarmkanalen in i dess struktur och återanvändes för proteinsyntes och efterföljande produktion av mjölk.

Kalvar
Naturprodukten MCP kan tillsättas i kolostrum/råmjölk till kalvar. MCP stimulerar intestinal slemhinna, intestinal peristaltik. Dos MCP till kolostrum/mjölk: 1 g/kg w. wt.
Inblandning och dosering
MCP kan blandas direkt i foderblandningarna med den rekommenderade dosen per djurart (gris 6-10g/kg foder, fjäderfä 7g/kg foder, nötkreatur 150g/djur/dag.
MCP tillsätts med fördel som ad-on 0,5% eller i en beräknad foderstat 0,5-1%.
Tillsätts med enkelhet i grovfoderblandningen
MCP medför också ett stabilare grovfoder tack vare den starka jonbindningsförmågan och den fysikaliska vattenreglerande förmågan.
För mer upplysning kontakta
Under kontroll av




Registrerad

&

under kontroll av